Drive-in Racking - Design and Installation
When is Drive-In Racking Ideal?
The drive-in racking storage system is a specialized storage system that provides users with a high-density solution. This system plays a vital role in the maximization of the available space as well as height in the warehouse by the reduction of forklift operating aisles. Drive-in racking is ideal when there is a need for the following.
You require storing homogeneous products with a large number of pallets of the same reference
Drive-in racking is ideal when there is a space crunch in the warehouse
This storage system is appropriate where space utilization is of utmost importance that the selectivity of the stored loads
If you require a space-effective and economical bulk storage system, drive-in racking is the best option
Drive-in racking is best suited for warehouses with cold storage, seasonal goods or other high rotation goods that are date or time-sensitive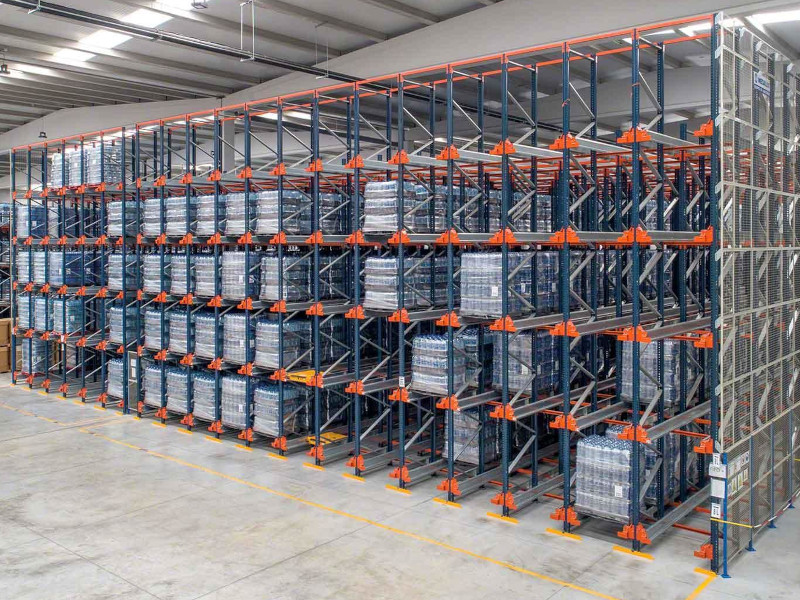 Distinguishing Features of Drive-In Racking
Here are a few distinguishing features of the drive-in racking storage system.
Presence of multi deep storage corridors that open up to the aisle for easy access
High storage capacity that is obtained by cutting down on the aisle space, thereby making it optimal for storing voluminous products
The focus of this drive-in system is on the robustness of the material used for ensuring a stable structure with a highly improved endurance
Side rails are present on either side of the pallets placed perpendicular to the aisle to support drive-in and drive-through racking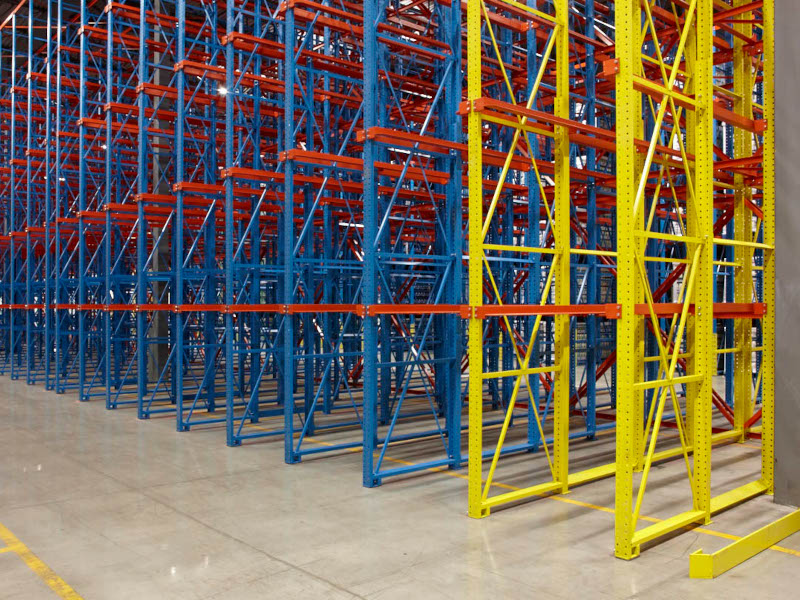 Advantages of Drive-In Racking
The use of a drive-in racking system comes with the following benefits.
Maximum utilization of the available space
Extremely cost-effective in nature
A drive-in storage system is ideally suited for heavy pallets
Reduced percentage of damaged goods
Easy to install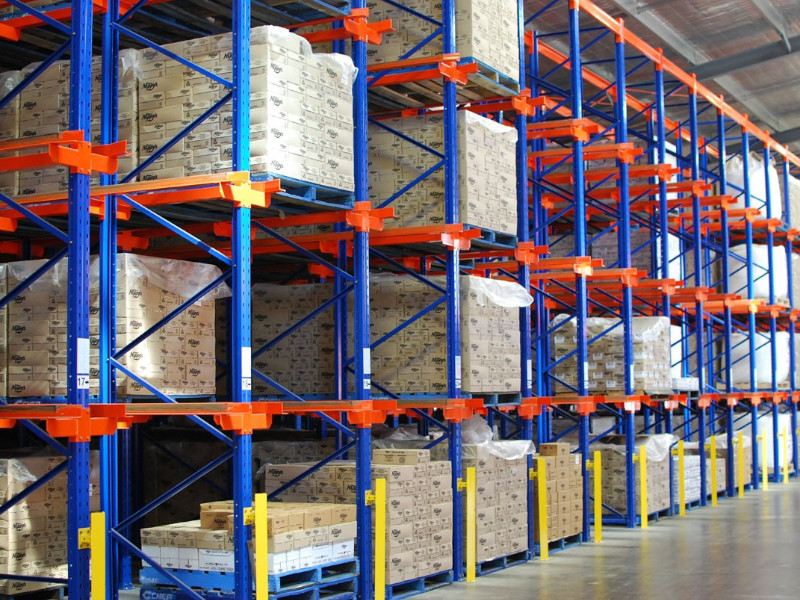 Being one of the premier racking suppliers in Dubai, Space Rack helps every warehouse owner to get the most out of the available space in the warehouse. With several years of experience and expertise, Space Rack meets the requirements of each of the users with utmost suitability and precision.
Ready to speak to a Storage Solution Expert?
Full Warehouse Solutions - From Planning to Delivery
Custom Design
We can visit, measure up and create a custom warehouse plan for free.
Racking Maintenance
We can replace any damaged non-compliant racking components.
Installation
Our in house team can install racking or shelving for any size warehouse.
Racking Inspections
We visit, inspect and provide a comprehensive report.
Safety Audits
We identify warehouse safety issues and provide an actionable report.
Relocation
We can help you plan and navigate the complexities of relocating.