Hand Pallet Trolley - Design and Installation
When is Hand Pallet Trolley Suitable for Use?
Hand pallet trolley one of the most useful as well as popular equipment for the purpose of handling and lifting different goods from the warehouse storage systems. These trolleys are highly effective at the time of transportation of materials in large quantities that are quite heavy. The hand pallet trolley is perfectly suitable in the following cases.
The hand pallet trolley serves great purposes when there is a need to transport heavy goods within the warehouse
The pallet trolley is useful to handle goods in large quantities
Features of Hand Pallet Trolley
Some of the top features of the hand pallet trolley are as mentioned below.
Extremely strong and robust to efficiently handle all sorts of loads
High capacity of up to 2500 kilograms
Presence of an ergonomic handle for a comfortable as well as efficient operation
Comes with a solid frame and reinforced fork, thereby ensuring high reliability & enhanced productivity
Turning angle is excellent
Comes with welded joints and appropriately reinforced for tips for high durability in even the toughest of applications
The trolley has a weighing scale or indicator to measure the loads accurately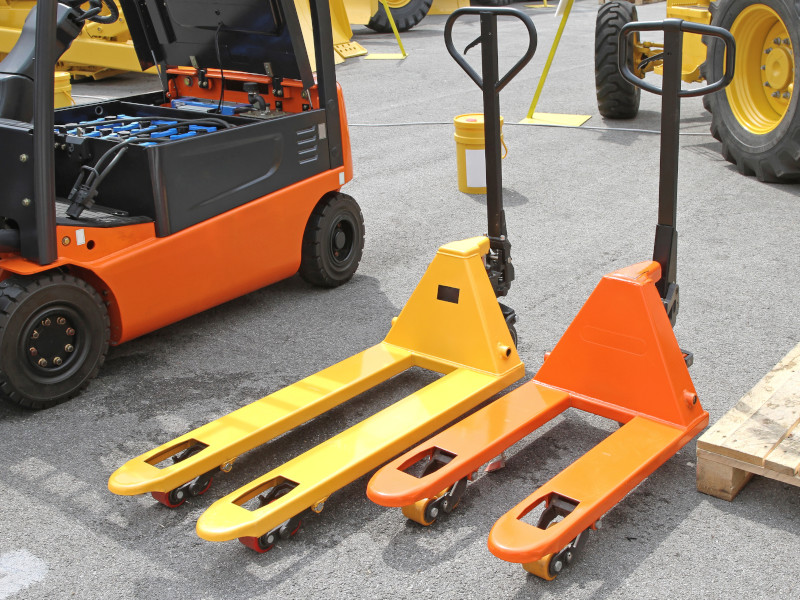 Benefits of Using Hand Pallet Trolley
Using the hand pallet trolley comes with the following benefits.
The trolley is very easy to use and operate
Readily eases human labor and effort
Speeds up the working process
Noise-free handling of heavy loads
The hand pallet trolley from Space Rack is ideal for material handling in warehouses, and they are perfectly compatible with Space Rack pallet rack systems and solutions along with other standard installations. It is to make sure that none of the warehouse owners face any problem at the time of functioning in the warehouses.
Ready to speak to a Storage Solution Expert?
Full Warehouse Solutions - From Planning to Delivery
Custom Design
We can visit, measure up and create a custom warehouse plan for free.
Racking Maintenance
We can replace any damaged non-compliant racking components.
Installation
Our in house team can install racking or shelving for any size warehouse.
Racking Inspections
We visit, inspect and provide a comprehensive report.
Safety Audits
We identify warehouse safety issues and provide an actionable report.
Relocation
We can help you plan and navigate the complexities of relocating.