Rack Supported Mezzanine - Design and Installation
When is a Rack Supported Mezzanine Suitable?
A mezzanine floor, as we all know, is an additional level between the main floors in the storage building or warehouse. Rack supported mezzanine is a structural mezzanine floor with racks and shelves for benefitting storage to a great extent. The rack supported mezzanine is suitable in the following situations.
There is a need for additional storage space within the existing warehouse or storage building
A requirement of many decking options upon the structures  
Ideal for the case as well as broken case pick modules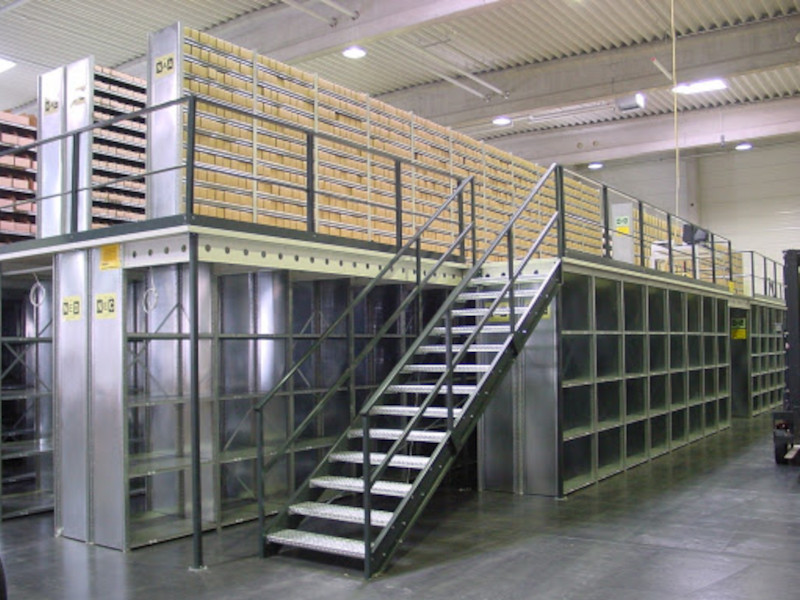 Features of a Rack Supported Mezzanine
Learn about the exciting features of a rack supported mezzanine below.
Appropriate utilisation of the available space
Cost-saving industrial storage solution
Options for customisation available
Extremely economical square footage for storing requirements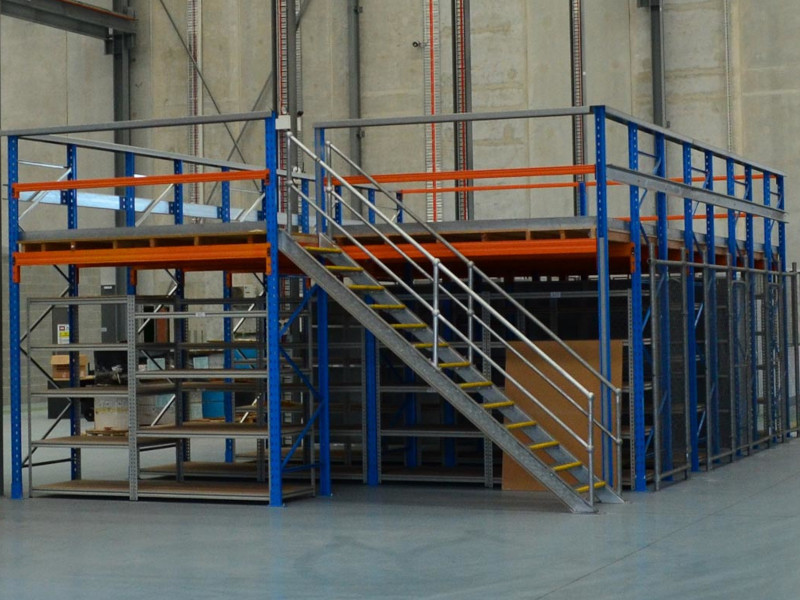 Advantages of using a Rack Supported Mezzanine
Here are a few advantages of using a rack supported mezzanine.
Extremely efficient storage solution
Safe for stored goods as well as the users or operators
Storage solution for a variety of items
Ability to handle different loads with ease
Additional structures like stairs, conveyors, etc. can be conveniently integrated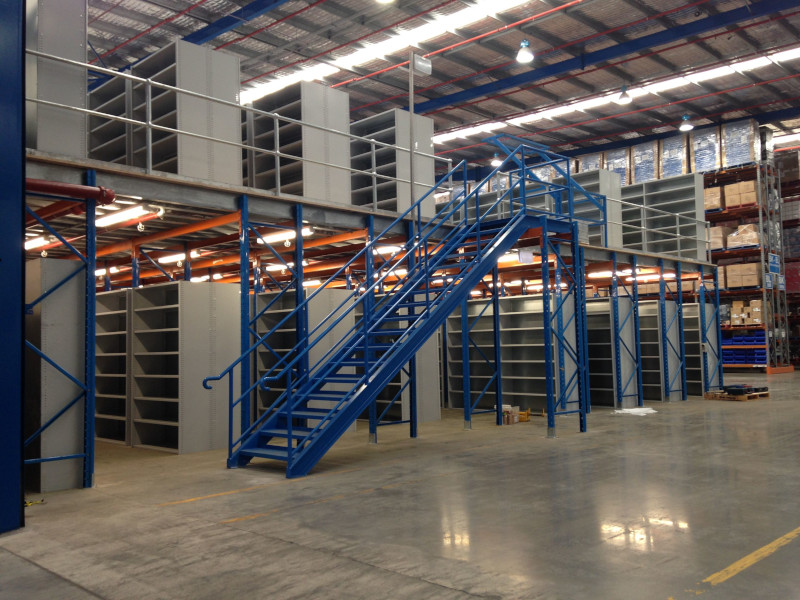 If you wish to install rack supported mezzanine in your warehouse, get in touch with our team at Space Rack. We are one of the leading rack manufacturers helping the warehouse owners to provide premium quality rack supported mezzanine which is ideally suited for the intended purpose of use.
Ready to speak to a Storage Solution Expert?
Full Warehouse Solutions - From Planning to Delivery
Custom Design
We can visit, measure up and create a custom warehouse plan for free.
Racking Maintenance
We can replace any damaged non-compliant racking components.
Installation
Our in house team can install racking or shelving for any size warehouse.
Racking Inspections
We visit, inspect and provide a comprehensive report.
Safety Audits
We identify warehouse safety issues and provide an actionable report.
Relocation
We can help you plan and navigate the complexities of relocating.