Industrial Workbenches - Design and Installation
When is Industrial Workbenches Suitable for Use?
Industrial workbenches are a specialized type of workbenches ideally suited for being used in the industries. These benches are manufactured in a way so as to fulfill the needs and requirements of different industries effectively. The industrial workbenches are usually made up of steel, but the tops might have different materials depending upon the requirements. These workbenches are useful in the following conditions.
These benches are used when there is a need for frequent moving
Ideal for storing a wide range of products in a small space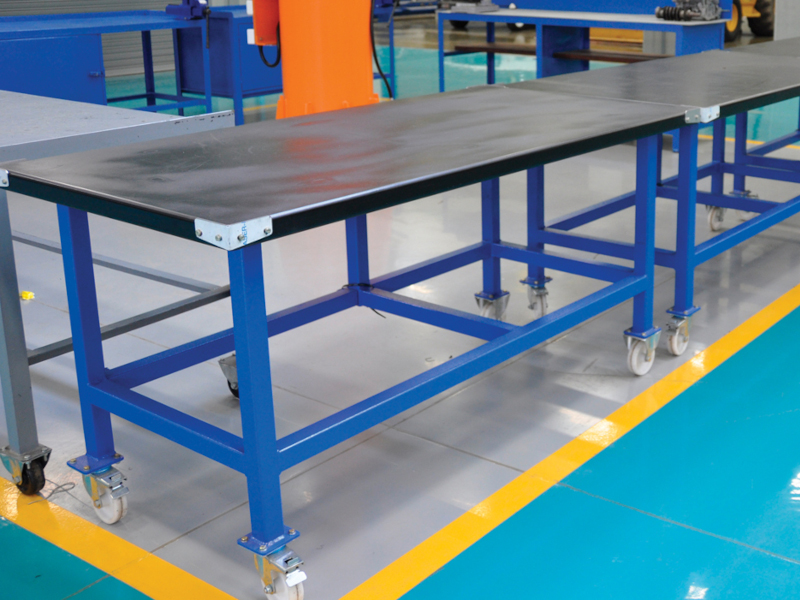 Characteristics of Industrial Workbenches
The important characteristics of industrial workbenches are as follows.
The workbenches are portable in nature
The benches can be easily customized as per the requirements
Industrial benches are available in a variety of shapes and sizes to suit the needs
These benches come combined with a toolbox if required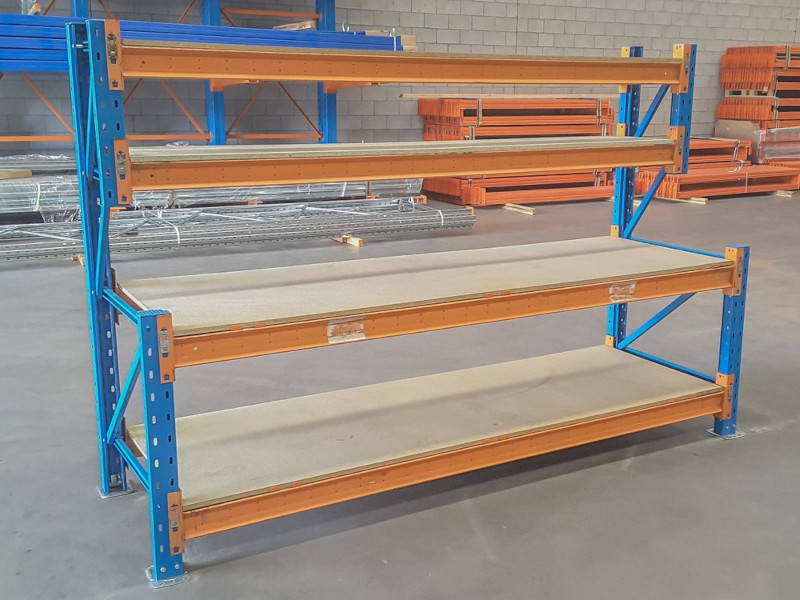 Benefits of Industrial Workbenches
A few benefits of using industrial workbenches are as mentioned below.
The workbenches are easy to move from one place to other
The industrial benches are quick and easy to install
The workbenches allow lowering and raising of the worktops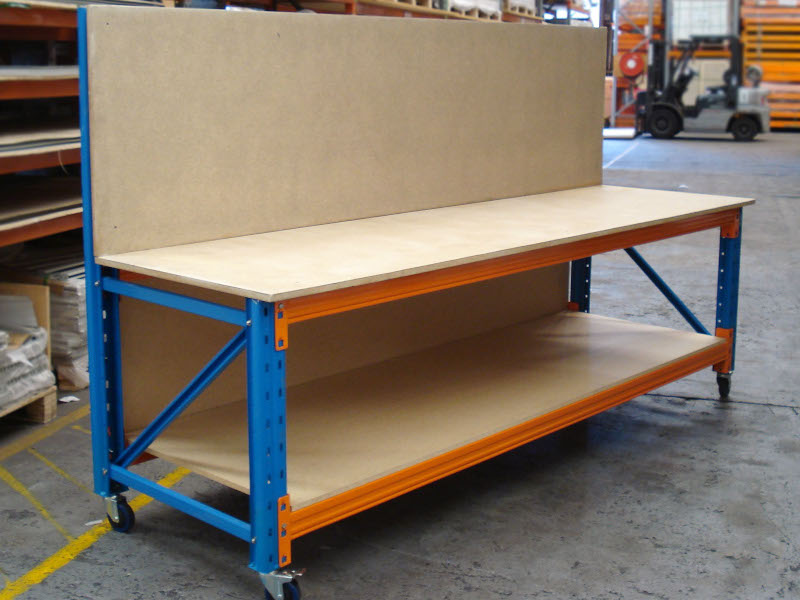 Space Rack helps the warehouse owners with fitting industrial workbenches to make sure that the entire warehouse operations are carried out without any kind of hindrances. In addition to this, premium quality warehouse barriers are available at Space Rack that provides effective and strong protection as per the requirements in the warehouse.
Ready to speak to a Storage Solution Expert?
Full Warehouse Solutions - From Planning to Delivery
Custom Design
We can visit, measure up and create a custom warehouse plan for free.
Racking Maintenance
We can replace any damaged non-compliant racking components.
Installation
Our in house team can install racking or shelving for any size warehouse.
Racking Inspections
We visit, inspect and provide a comprehensive report.
Safety Audits
We identify warehouse safety issues and provide an actionable report.
Relocation
We can help you plan and navigate the complexities of relocating.